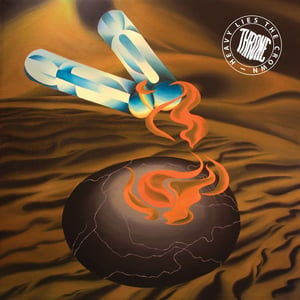 £

4.50
Heavy Lies The Crown c/w The Loser Must Bow.
The mega heavy Throne serve up a mighty doom maelstrom of stoner, sludge metal, with some cool melodics and sharp song-craft.
THRONE are three bastard offspring of Sabbath, Sleep and Kyuss born to create doomy, down-tuned and downright awesome stoner riff monsters that sound like the very London soil itself, shifting, groaning and rumbling into life.
Released on 7" heavyweight cream vinyl, with an embossed sleeve, and a free download of both tracks, plus an extra bonus track.
Edition of 250 only.